Ayurvedic treatment for eczema - Hardwar
Wednesday, 13 July 2022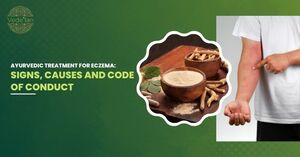 Item details
City:
Hardwar, Uttaranchal
Contacts

Vedelan

073516 72867
Item description
Ayurvedic treatment for eczema involves the consumption of healthy herbs that are good for the body. These herbs are added to cooked food, consumed as supplements, and in beverages as well.

Taking the right amount of supplements is important. By ensuring you are taking the right supplements, the treatment for eczema becomes easier and initiated from the roots. It is important to consult a specialist to prevent any negative interactions of herbs.

Herbs play a vital role in ayurvedic treatment for eczema. With the use of herbs, you can get rid of eczema.